Surface Preparation Technologies
Your trusted partner for road safety. From rumble strip cutting and protective oiling/fog seal applications to painted line removal, we deliver unmatched quality across the lower 48 states. Choose SPT for efficient, reliable, and long-lasting road safety solutions.
Rumble Strips
Revolutionizing road safety with precision rumble strip cutting services
Oiling & Fog Seal
Enhancing pavement longevity with expert oiling and fog seal applications
Line Removal
Setting the standard in roadway line removal
Brooming
Included and optional clean up services available
At Surface Preparation Technologies, LLC (SPT), our commitment to safety, quality, and customer satisfaction is unwavering. We take pride in our team of skilled and passionate employees who not only care about their work but also the success of our company and the satisfaction of our customers.
At SPT, we value our employees and strive to build long-term relationships. We understand the importance of competitive wages and benefits, which is why we offer participation in our 401(K) plan, a comprehensive company healthcare plan, and insurance programs.
If you're seeking a rewarding career in construction with a company that leads the industry, please get in touch with us. Join SPT in shaping the future of construction excellence.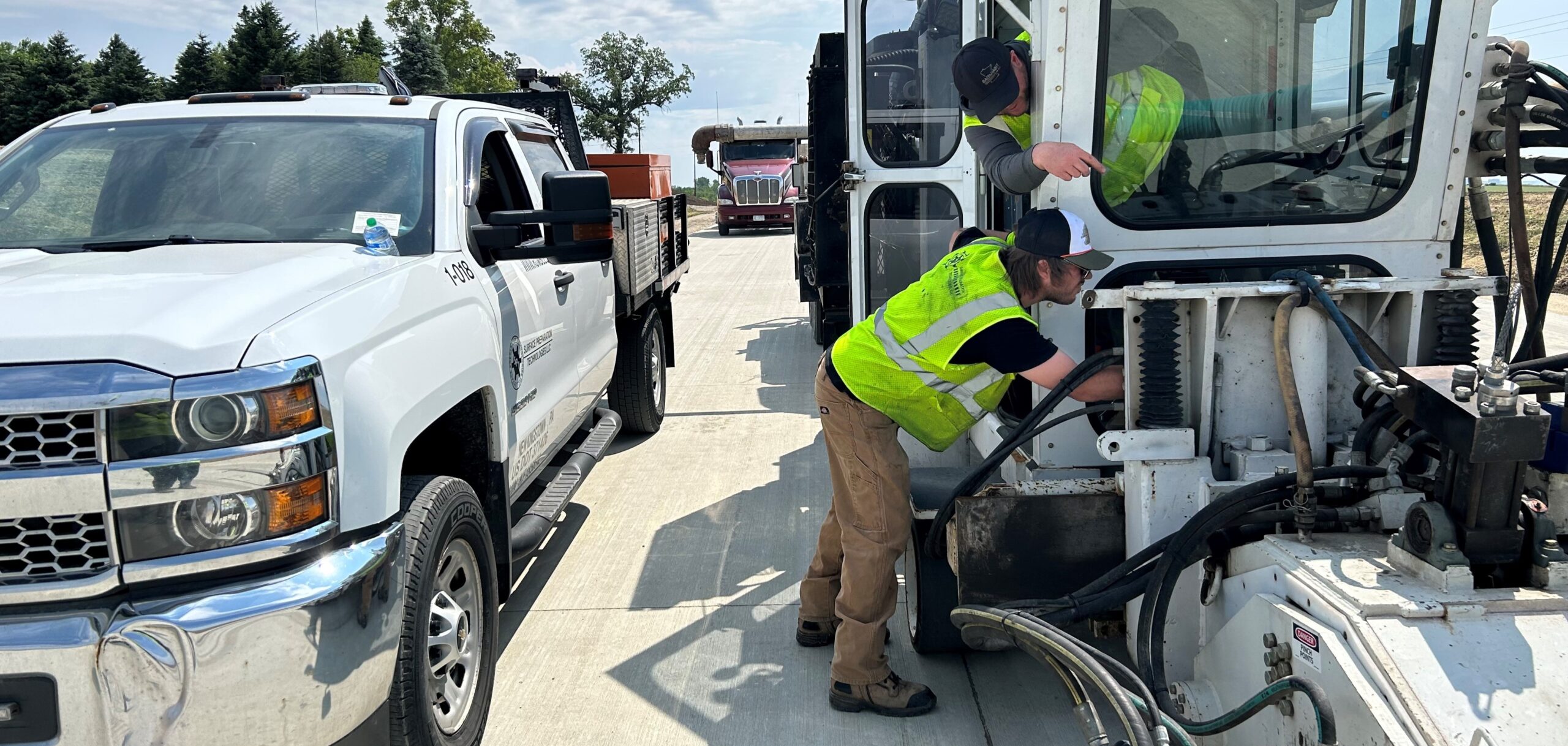 "It was a pleasure to work with a contractor that arrived when scheduled and performed above and beyond expectations. When any production is increased dramatically, the bottom line improves accordingly. Your representatives were professional from the start. This professionalism increased overall production, quality and above all, SAFETY."
"SPT's production capabilities far exceeded those of their competitors. No doubt, our fixed costs when using SPT are lowered. When we needed to talk to SPT, someone was there to talk to, and better yet, that person was prepared to talk about our project. Stop doing such a good job! You are raising the level of the bar, and some of us can't jump that high!"
"Quality and service has been unsurpassed in New England. [SPT's production] has helped contribute to both timely completions and on budget projections–especially on a process which occurs at the end of a project. A quick wrap up is essential! …A very professional and focused team."
"Your production is 2-3 times quicker than your closest competitor…and it has helped us bid projects more effectively, because we know you always meet or exceed the production you quote. But what stands out in my mind is your work crew. They always show up on time to start, and they work with the utmost professionalism."
"Your production capabilities are at least 2 to 1 that of your competitors…a much more efficient operation."
"Once, we chose another rumble strip contractor because of a lower price, and as the old saying goes, you get what you pay for."